Nowhere else on earth is there a region where two great oceans overlap in the tropics. It is there in those warm waters that the world's most exotic tropical marine life flourishes.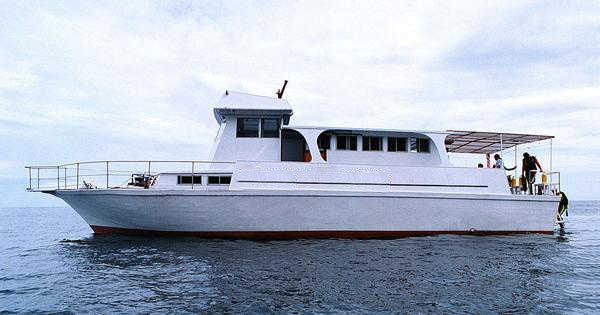 On the border of the South China Sea and the Celebes Sea and almost on the equator, the warm waters of Sipadan provide visiting divers with the most prolific of marine life from this two great oceans.
Sipadan, situated in the midst of this region, offers some of the world's most varied diving. Deep walls to shallow exotic reefs, almost every type of diving environment is present and you can dive Sipadan with the Celebes Explorer Liveaboard.
There are more species of coral and reef life resident in the region around Malaysian Borneo than anywhere else in the world. The reefs are spectacular with fish and invertebrates. Larger fish are also abundant, including schools of barracuda, hump headed giant parrotfish and the ever elusive whale shark. Extensive coral reefs bounding the offshore islands offer a wide range of dive sites suitable not only for the advanced divers but also for newer divers.
The small tidal changes also result in mild currents giving the diver more opportunities to experience the luxury of the marine environment.